YOUR PAGE

OUR CORPORATE SONG
SPECIAL EDITION ( HIGH DEFINITION VIDEO MODE ) :
CREATED TO INSPIRE YOU (PREVIEW ONLY)
DOWNLOAD OUR CORPORATE SONG IN VARIOUS LANGUAGES FROM THE BELOW LINK:
---
UNDERSTAND OUR LOGO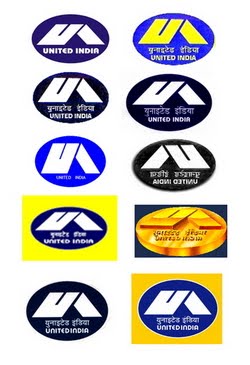 The Original logo was designed by M/s Clarion Advt. Agency years before which is depicting the symbol of a home / shelter which protects every one against risks. The symbol uses the fonts U & I that reflects our customers - U before I. The Color, Font and Symbol have transformed into different forms over the years.
Please use the correct UNITED INDIA - LOGO in your correspondence. (The logo Blue = Cyan 100 + Magenta 80 and the background Yellow = Yellow 100 + Magenta 20)

---
SPECIAL MEMENTOS FOR OUR SPECIAL CLIENTS
A TRIBUTE TO OUR CUSTOMERS:
We at United India have provided a common thread of assurance and security to all Indians –from corporate giants to common man. In our own unique way, we have been tirelessly uniting India. This exclusive compilation of classical music gems is a tribute to all our customers who have made this accomplishment possible.